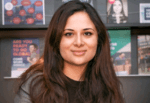 Beatriz Calzada Olvera
Specialist in Economics & Innovation, PhD Candidate
Beatriz Calzada Olvera is an economic researcher at the Institute of Housing and Urban Development Studies (IHS), Erasmus University Rotterdam, where she conducts academic research and works in consultancy projects. She also coordinates and lectures at the Urban Economic Development: Innovation & Entrepreneurship Master tracks of MSc in Urban Management and Development. Since 2015 she has been a PhD candidate at United Nations University - Maastricht Economic and Social Research Institute on Innovation and Technology (UNU-MERIT) and the Maastricht University School of Business and Economics.
Beatriz's research explores natural resources, innovation, global value chains, trade, and structural transformation topics. Her academic interests include economic geography, complexity, and economic resilience.
She has worked on advisory projects with the Inter-American Development Bank (IDB) and the German Cooperation Agency (GIZ). She has taught several qualitative and quantitative courses at UNU-MERIT and the School of Business and Economics of Maastricht University.
Publications
Calzada Olvera, Beatriz, 2021, Innovation in mining: what are the challenges and opportunities along the value chain for Latin American suppliers?, Mineral Economics, DOI: https://doi.org/10.1007/s13563-021-00251-w
Calzada Olvera, Beatriz, J. Fransen, F. Vanelli, D.O. Peralta & J. Edelenbos, 2021, The emergence of Urban Community Resilience Initiatives During the COVID-19 Pandemic: An International Exploratory Study, European Journal of Development Research, DOI: https://doi.org/10.1057/s41287-020-00348-y
Calzada Olvera, Beatriz & Michiko Iizuka, 2020, How does innovation take place in the mining industry? Understanding the logic behind innovation in a changing context, UNU-MERIT Working Paper 2020-019
Calzada Olvera, Beatriz & Neil Foster-McGregor, 2018, What is the potential of natural resource-based industrialization in Latin America? An Input-Output analysis of the extractive sectors, UNU-MERIT Working Paper 2018-015
Calzada Olvera, Beatriz, 2014, The Millennium Development Goals after 2015: A Proposal for 2015-2030, HTW Berlin  Money, Finance, Trade and Development Working Paper Series
Calzada Olvera, Beatriz & Neil Foster-McGregor, 2019, "Global value chains and employment in the mining sector", International Input Output Conference, Glasgow, Scotland, UK
Calzada Olvera, Beatriz & Neil Foster-McGregor, 2019, "Global value chains and employment in the mining sector", UNIDO/ESRC GPID Workshop "The Future of Work", UNIDO Vienna, Austria
Calzada Olvera, Beatriz, 2018, "Innovation in Mining: What are the challenges and opportunities along the value chain for Latin American suppliers?", 16th Globelics Conference. Accra, Ghana
Calzada Olvera, Beatriz & Danilo Spinola, 2017, "Balanced and unbalanced trade in Latin America: A network analysis", Festival for New Economic Thinking, Scotland, UK