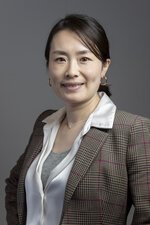 Qian Ke
Specialist in Urban Sustainability and Climate Change Resilience
Dr Qian Ke is a specialist in the Urban Sustainability and Climate Change Resilience Department at IHS. She is involved in teaching on the Urban Environment, Sustainability and Climate Change Master track, and other research and advisory projects.
Qian received her PhD degree from the Delft University of Technology in 2014. After that, she worked for a Dutch research and consultancy company (Deltares) in 2015-2016 and a Chinese research institute/NGO affiliated with an insurance intermediary group (MINTAIAN) in 2016-2017. During that time, she has managed and coordinated many advisory projects related to urban safety and security for the government, insurance companies and the EU. In the years 2017 – 2021, she worked as a postdoc researcher at the Department of hydraulic engineering at Delft University of Technology. She was working for an NWO research project on sustainable delta under climate change, with a focus on Shanghai city in China and an EU project on sustainable and resilient coastal cities (SARCC), for the case studies of Vlissingen, NL and Southend-on-Sea, UK.
Her research interest is mainly in the field of flood risk management, numerical modelling and nature-based solutions to address water issues in the context of climate change. She is also interested in the application of machine learning methods for hydrological problems. She has published more than 20 peer-reviewed journal papers and conference papers. Besides, she is an associated editor of the Journal of Coastal and Riverine Flood risk since 2022.